Kualo Web Hosting

System Administrator – Remote
Managing variety of shared, reseller, VPS, and dedicated servers.
Troubleshooting and assisting in updating/installing various Linux distributions with Apache, Nginx, or LiteSpeed Web Server.
Assisting customers with script/web application errors as needed.
Migration and optimization of larger client sites (Magento and WordPress, among others).
Contributing to client and internal documentation, articles, and procedures.
Developing cPanel plugins and assorted scripts for better client experience.
SiteGround Web Hosting

Senior Technical Support Specialist – Remote
Promoted to the L2 Senior Technical Support queue after consistently solving advanced cases and proving competency with root SSH access to VPS/dedicated servers.

Consistently exceeded team average for total ticket counts, solved tickets, and ticket/reply ratio with low escalation rates.

Consistently received high customer satisfaction ratings.

Handled wide variety of issues including CMS/application errors, server-side issues, DNS, resource usage abuse, website migration, and billing.
World Wide Web Hosting, LLC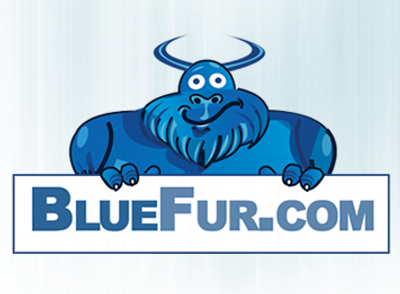 Customer Support Specialist – Remote
Managed issues for three child brands of WWWH (Site5, BlueFur, AptHost)

Handled 5 concurrent chats of technical, pre-sales, and other troubleshooting nature.

Worked closely with remote team members to monitor Helpdesk ticket, chat, and phone volume to switch as needed for adequate coverage.
Freelance Web Development/Programming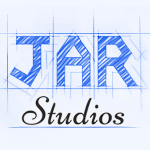 Worked with a variety of clients for website development, graphics, logos, and backend programming.

Occasional SEO and social media management for personal/small business websites.
WordPress
5 years' experience building and providing technical support for 300+ WordPress sites including:
WP CLI
Design
Optimization
Error resolution
Malware/security
Migration
WP MultiSite
Joomla!
Extensive experience with:
Error resolution
Migration
Upgrading
Magento
Extensive experience with:
Optimization
Migration
Error resolution
Magento CLI
Drupal
Extensive experience with:
Migration
Error resolution
Drupal Multisite
Other CMS
Experience with:
PrestaShop
OpenCart
Zen Cart
MODX
Concrete5
TikiWiki
phpBB
SquareSpace (plus migration to WordPress)
Blogger migration to WordPress
WordPress.com site migration to WordPress.org application
Python
Sites custom coded with Python + Jinja:
Others including wiki-type application, personal insurance calculator, and data scraper.
PHP
Custom backend for graphic designer resume website
Customized PHP themes (WordPress)
Extensive error resolution of PHP scripts (various CMS)
JavaScript/jQuery
Custom scripts for sites built from Python, PHP, static HTML, and WordPress applications:
Popups
Text/graphic transitions
Accordion/tabs functionality
Auto-scaling of photos to real-size per screen resolution (Colibri Collection project)
Image/product sliders (Probiotic Well)
Picture-matching game functionality (Colibri Collection)
Altering auto-play functionality of YouTube videos (Nextvid Stopper for YouTube browser extension)
Interactive falling snowflakes for promotional ad
HTML/CSS
Front-end design for Python/PHP websites
Various small-business static sites
CSS media queries for tablet and mobile responsive websites
HTML5 schema
Databases
Extensive work with:
MySQL
PostgreSQL
NDB Datastore (Google App Engine, custom database design/structure)
SSH
Used root access on variety of web hosting servers for:
Apache/Nginx/MySQL/other server service maintenance and troubleshooting
Migration of websites (rsync, scp, wget, lftp, etc.)
Exim/Dovecot/Spam Assassin/SpamExperts maintenance and troubleshooting
Handling of resource usage abuse cases (parsing logs, firewall changes, and other steps to resolve)
Linux
Extensive experience with Linux-based web hosting servers:
Shared, VPS/cloud, dedicated types
Chroot environment
Apache with Nginx proxy/caching
MySQL and PostgreSQL
Exim/Dovecot
SpamAssassin, SpamExperts, and MailChannels
HHMV
WHM/cPanel
5 years' experience including:
Setup/configuration
Migration with root WHM or cpmove file
Troubleshooting/error resolution related to underlying server issue or cPanel theme
Migration of non-cPanel emails to cPanel
Other Control Panels
Experience with:
Plesk
DirectAdmin
Virtualmin/Webmin
Others as used by Amazon AWS, DigitalOcean, various GoDaddy managed and Linux-based, iPage, 1&1, Dreamhost, Aruba.it, etc.
Misc.
Social media management for small businesses (Twitter, ManageFlitter, HootSuite, Facebook)
Graphics/logo design
Anything I'm missing? Please ask! Chances are I've played with it or am eager to learn.
I never stop learning new tech or web skills.
Have questions about other experience or skills?